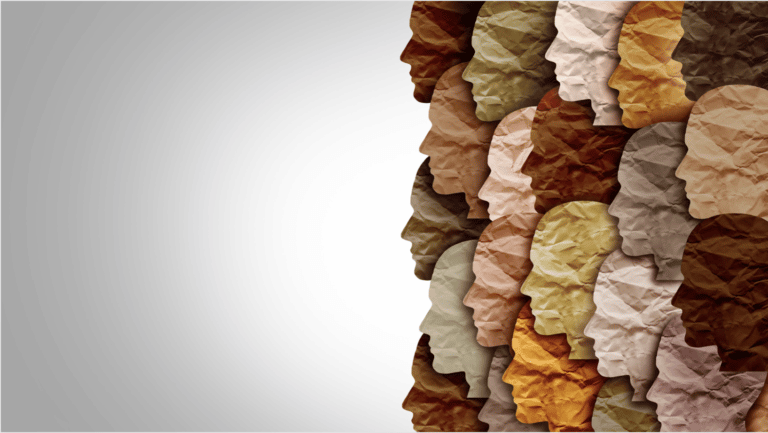 What a wild year 2022 turned out to be! From starting the year with COVID everywhere to the continuation of the "Great Resignation" to hybrid working becoming our new normal, last year was a roller coaster, to say the least. Despite the endless challenges we faced, it was so heartening to witness and be part of the continued commitment to diversity, equity, and inclusion (DEI) in workplaces across the US, Canada and globally.
I'm sure you're wondering what will 2023 have in store for workplaces and, in particular, what will be the DEI impact? I have a few important thoughts on this that I'd like share. Here are my four DEI predictions for 2023:
Mental Health Inclusion
2022 was a record year for mental health inclusion workshops at my DEI consulting firm bci, and I expect 2023 to be no different. We'll continue to see a need for mental health related programming, as the ongoing effects of the global pandemic play out and burnout impact team members across organizations. I suspect that many organizations will prioritize mental health inclusion programming so that they're creating cultures where team members can be healthy and well. If you're wondering about how to make this happen, learn more here.
Psychological Safety
2022's DEI buzzword was without a doubt psychological safety. Because this important content area intersects with several other important inclusion areas, from authenticity and belonging to mental health inclusion to authentic leadership, psychological safety is sure to remain a critical area of focus for organizations in 2023. If you'd like to learn more about how to create psychologically safe work environments, click here.
Racial Inclusion & Anti-Racism
Although the momentum around racial inclusion feels like it's coming down, many important conversations around BIPOC mental health and psychological safety are still in the forefront. My hope is that, in 2023, organizations will ramp up their efforts around racial inclusion in order to disrupt bias and empower BIPOC professionals in meaningful ways, so that we can thrive at work. If you're looking for guidance on how to make this happen, learn more here.
Gender Inclusion & Women's Advancement
With last year's Supreme Court ruling around reproductive rights, it is more urgent than ever for organizations and DEI leaders to focus on gender equity and women's advancement. Given the far-reaching consequences this ruling is sure to have, organizations will want to offer programming that focuses on how to support and be active allies to both cisgender and trans women professionals. If you're wanting to know more about this, visit here.
The final prediction I'd like to share is that I suspect the economic downturn (dare I say "recession"?!) will wreak havoc across many workplaces, which will have an impact on our DEI efforts. My deep hope is that we'll be able to prevent the slashing of DEI budgets and the reduction of DEI programming. But this will take active advocacy, which I hope we're all ready for. I know I am, and I hope you'll join me!
Like what you're reading?
Sign up for bci's mailing list to get the latest diversity, equity and inclusion insights right to your inbox every month.
Is there a DEI area you're interested in learning more about or question you'd like us to answer? Email your thoughts and questions to info@bhasinconsulting.com.