bhasin consulting inc. is a leading consulting firm which provides people management and leadership strategies to international clients, with an emphasis on diversity and the advancement of women. bhasin consulting inc. works with a range of world-renowned organizations, including law firms, corporations, banks, academic institutions, professional associations, and non-profits. bhasin consulting inc. has expertise in diversity and inclusion, leadership development, and people strategies, including: strategy and implementation; organizational leadership; training and workshop programming; recruitment; performance management; employee engagement and retention strategies; career and leadership development programming; and, change management.
bhasin consulting inc.'s team
Ritu Bhasin, LL.B. MBA
Principal and Founder
Say my name with Mivoko:

Ritu is a People Strategist and Diversity Specialist and is the Founder and Principal of bhasin consulting inc. Ritu has a breadth of consulting and training expertise in leadership, people management, and diversity programming, and she also acts as a career and leadership coach. Ritu has now coached hundreds of professionals focusing on empowering them to leverage their strengths in their development.
Ritu also has expertise in delivering leadership programming and coaching services in Intercultural Competence – the ability to work effectively across cultural differences. She has been certified to administer intercultural competence assessment tools for teams and individuals, including the Intercultural Development Inventory (visit IDI) and has been trained at the Intercultural Communication Institute in Portland, Oregon and with Cultural Detective. She also is trained in Neuroscience coaching strategies for leadership growth.
Prior to starting her consulting firm, Ritu spent 10 years in the Canadian legal profession on Bay Street, first practising civil litigation and then serving on the senior management team of a preeminent Canadian law firm for 7 years, focusing on talent management for law students and lawyers, including spearheading diversity and inclusion strategies and programming.
An inspiring and engaging speaker, Ritu is a regular contributor in the media, including her past column, Work It Out, on the leading morning Toronto radio show, CBC's Metro Morning, focusing on workplace issues, leadership and diversity. Ritu has also instructed in the governance area over the last 3 years in the Executive Programs at the Rotman School of Management, University of Toronto, and is a member of NextGenLeaders, a network of preeminent consultants and coaches who focus on talent management and leadership development with clients around the world (visit NextGenLeaders). Ritu has also completed the Institute of Corporate Directors (ICD)'s Directors Education Program.
Ritu has spent over 15 years volunteering in the community. She has been a member of the Toronto 2015 Pan Am Games Board of Directors' HR Committee and Employment Advisory Council, served on the City of Toronto's Yonge-Dundas Square Board of Management, and served on the Board of Directors for the Canadian Centre for Diversity. Ritu is a recipient of several awards and distinctions, including most recently: Western University's 2013 Young Alumni of the Year Award; Women Of Influence named Ritu a "2012 Canadian Diversity Champion"; and, the 2011 Gordon Cressy Leadership Award from the University of Toronto.
Ritu is a trained instructor in Hatha Yoga from the Sivananda Yoga Ashram in Kerala, India, Restorative Yoga from biodynamic living, and Vinyasa Yoga from the former Buddha Body Yoga Studio in Toronto. Ritu speaks conversational Punjabi and Spanish, and basic French and Hindi.
• ICD.D (Institute Certified Director), Directors Education Program, Institute of Corporate Directors
• MBA, Rotman School of Management (Executive Program), University of Toronto
• LL.B. (With Distinction), University of Western Ontario
• B.A. (With Distinction), University of Toronto


Joanna Kirke, MBA
Leadership Coach, Facilitator and Consultant
Say my name with Mivoko: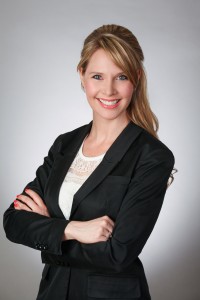 Joanna Kirke, MBA, is a coach, facilitator and consultant at bhasin consulting inc., a firm that provides people management and leadership strategies to a range of global organizations. Joanna has over 20 years of talent management experience in developing and delivering high impact workshops and coaching across a spectrum of areas including:
• Leadership – change management; performance management; employee engagement; conflict management; delivering and receiving effective feedback; business acumen
• Cultural Intelligence – developing cultural competence; behavioural preferences; emotional intelligence; cross-cultural communication; managing global teams
• Diversity and Inclusion – unconscious biases; effective diversity recruitment; adaptive leadership
• Women's Advancement – sponsorship; career management; decision-making; leadership presence
Joanna has designed and conducted workshops and speaking engagements in her areas of expertise across global organizations, such as: Rotman School of Management; Queen's University; Capital One; TD Bank Financial Group; Goldcorp; Cameco; PMC-Sierra; Mo-Gakko (a school for people with disabilities); the Board of Education in Japan; and, Honda.
Throughout her career, Joanna has coached hundreds of leaders in global organizations in several areas of people leadership. Joanna is known for her ability to quickly gain trust and build rapport with her coaching clients in order to create greater accountability, behavioural change, and personal growth. Joanna is qualified to administer several leadership assessment tools and leverages these tools in her coaching work: EQ-i 2.0 Assessment; Myers-Briggs Type Inventory; and, ExperienceChange Simulation. Joanna will be qualified to administer the Intercultural Development Inventory (IDI) and the Intercultural Conflict Style Inventory (ICS) in June 2014.
Having studied, worked, and volunteered in several countries around the world, Joanna has a passion for cultural intelligence as a leadership competency. As a leadership consultant and facilitator, Joanna has a range of experience in facilitating workshops and speaking on cultural issues within the workplace. During her time at TD Bank as an HR manager, Joanna created and co-chaired the Diversity Committee for TD Bank's Retail Banking Products and Services group and advanced the diversity agenda through multiple successful initiatives over several years. Previously, Joanna spent 10 years in HR management and leadership consulting in the financial services, high-technology, telecommunications, mining, and oil and gas industries.
Joanna is committed to giving back to the community and has volunteered with several organizations, including: Habitat for Humanity in the Philippines; UNICEF; Amnesty International; The Prison for Women in Kingston; and, The Canadian Women's Foundation. She has won several awards for her leadership, international work, and community involvement. In her spare time, Joanna loves to travel, watch live music or adventure in nature.
• Certificate in Evidence Based Coaching, Fielding Graduate University, ICF (In progress; May 2015)
• MBA, Rotman School of Management
• HR Management P.D., British Columbia Institute of Technology
• B.A. (Honors), Queen's University


Sarah Israel, B.A.
Coordinator, Client Relations
Say my name with Mivoko:

Sarah Israel is Coordinator, Client Relations at bhasin consulting inc. In this role, Sarah oversees client management, marketing, social media and communications matters. Prior to joining bhasin consulting inc., Sarah spent several years in the entertainment industry, where she was involved in the planning and execution of live events such as the Toronto International Film Festival and the Whistler Film Festival in the snowy mountains of British Columbia. Sarah recently graduated with distinction from Concordia University, where she studied History and English Literature. Sarah originates from Montreal, Quebec, and is fluent in French. In her spare time, Sarah can usually be found baking, much to the delight of her friends and family.
• B.A. (With Distinction), Concordia University


Alyse Runyan, M.A.
Executive Assistant
Say my name with Mivoko:

Alyse Runyan is the newest addition to bhasin consulting inc. team. In her role as Executive Assistant, Alyse oversees office administration, social media, and research support. Previously, Alyse spent several years working as a Marketing Administrator, managing events and capturing leads for a large IT company. She recently completed a Masters in International Studies at Oxford Brookes University. At home, Alyse is an avid reader and an experimental home cook.
• M.A. Oxford Brookes University, Oxford, U.K.
• B.A. (Honours), University of Toronto