Thought-Provoking Events on Cutting-Edge Topics
At bci, we're committed to pushing the envelope when it comes to innovation in the diversity, equity and inclusion space. We don't shy away from tackling serious or sensitive subject matter, instead focusing on delivering difficult messages in a thoughtful, approachable and accessible way.
Across a range of virtual learning offerings, bci's events focuses on teaching ground-breaking DEI content, providing safe spaces for exploring difficult topics and equipping attendees with practical tools for immediate behavioral change.
We currently do not have any upcoming events. Check back soon for updates!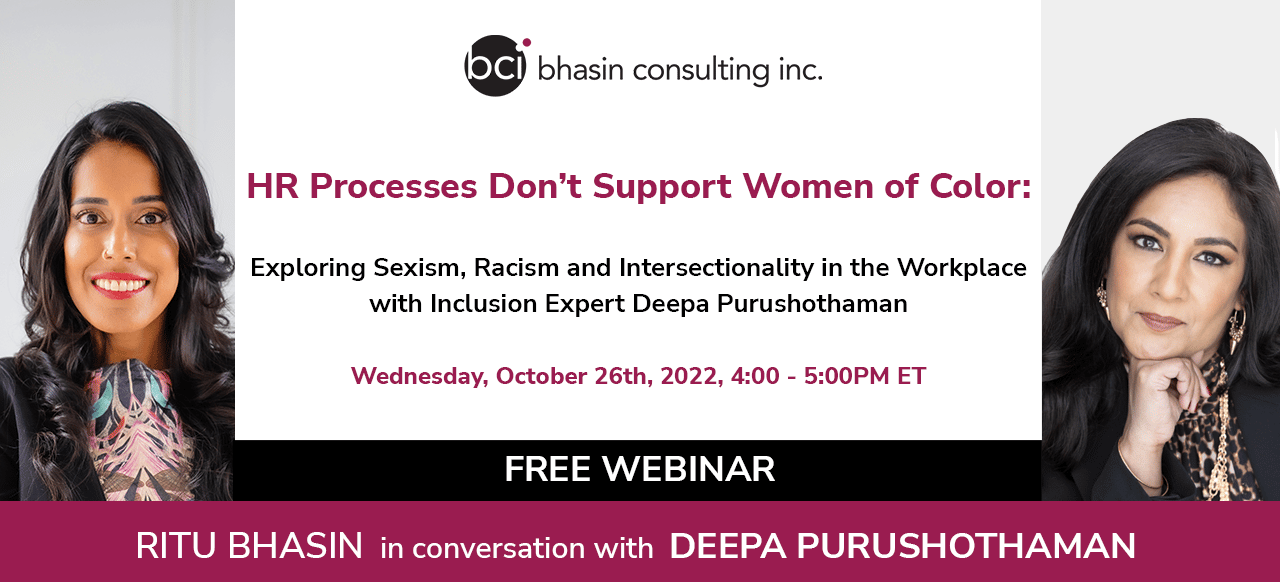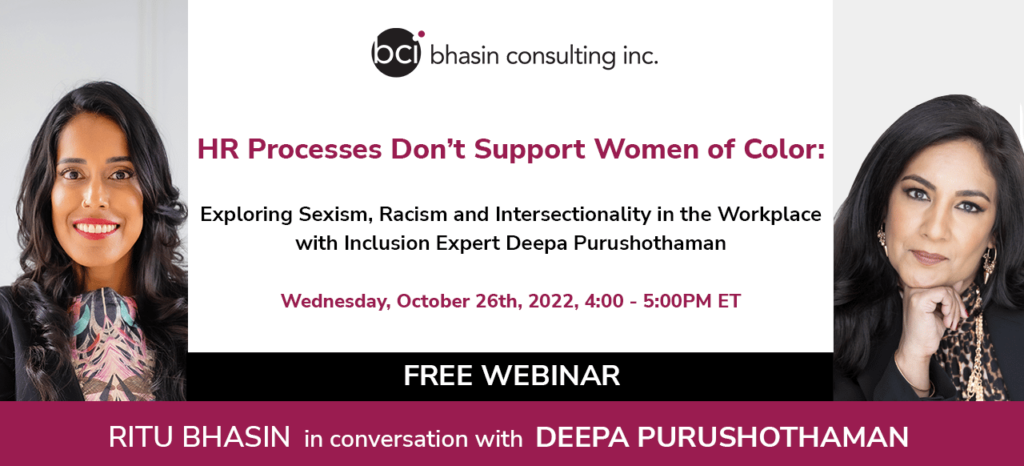 HR Processes Don't Support Women of Color: Exploring Sexism, Racism and Intersectionality in the Workplace with Inclusion Expert Deepa Purushothaman
Free Webinar
Date: October 26th, 2022  Time: 4:00 - 5:00PM ET
In this webinar, Ritu Bhasin, DEI, authenticity and leadership expert, will be joined by Deepa Purushothaman, a renowned speaker and expert on building inclusive workplaces for a deep dive into how leaders can cultivate gender equity in the workplace, through an intersectional lens.
Sign up for our mailing list to be the first to hear about upcoming events, workshops and more!