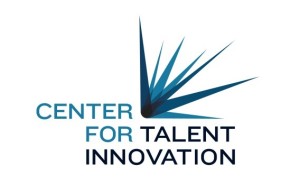 We're delighted to announce that bci is partnering with the Center for Talent Innovation (CTI) and Jennifer Reynolds, President and CEO of Women in Capital Markets, to produce The Sponsor Effect: Canada, a groundbreaking research study that will explore the sponsorship experience for professionals of color and women in Canada.
A leading institution in the area of talent management, CTI (under Sylvia Ann Hewlett's leadership) has pioneered research on sponsorship since 2010. From CTI's trailblazing sponsorship research in the US and the UK, we know that sponsorship has the power to catapult careers (see The Fundamentals of Effective Sponsorship), and is particularly significant when advancing professionals of color and women.
For the first time in corporate Canada, The Sponsor Effect: Canada will explore the barriers to and solutions for advancing professionals of color and women (and the intersection of these two identities). We'll conduct research using a variety of methods – including a national survey, focus groups, and one-on-one interviews with professionals from across the private sector.
We're thrilled to be working with some of Canada's most forward-thinking organizations who have joined us as sponsors for this research – Blake, Cassels & Graydon LLP; KPMG Canada; McInnes Cooper LLP; and TD Bank Group. Opportunities to get involved in this research are still available – for more information, please contact Sarah Israel, bci's Client Relations Manager:sarah@bhasinconsulting.com.
We're really looking forward to providing you with insights on how to better leverage sponsorship to effect inclusive change within your own organizations. Stay tuned for more!
Ritu Bhasin